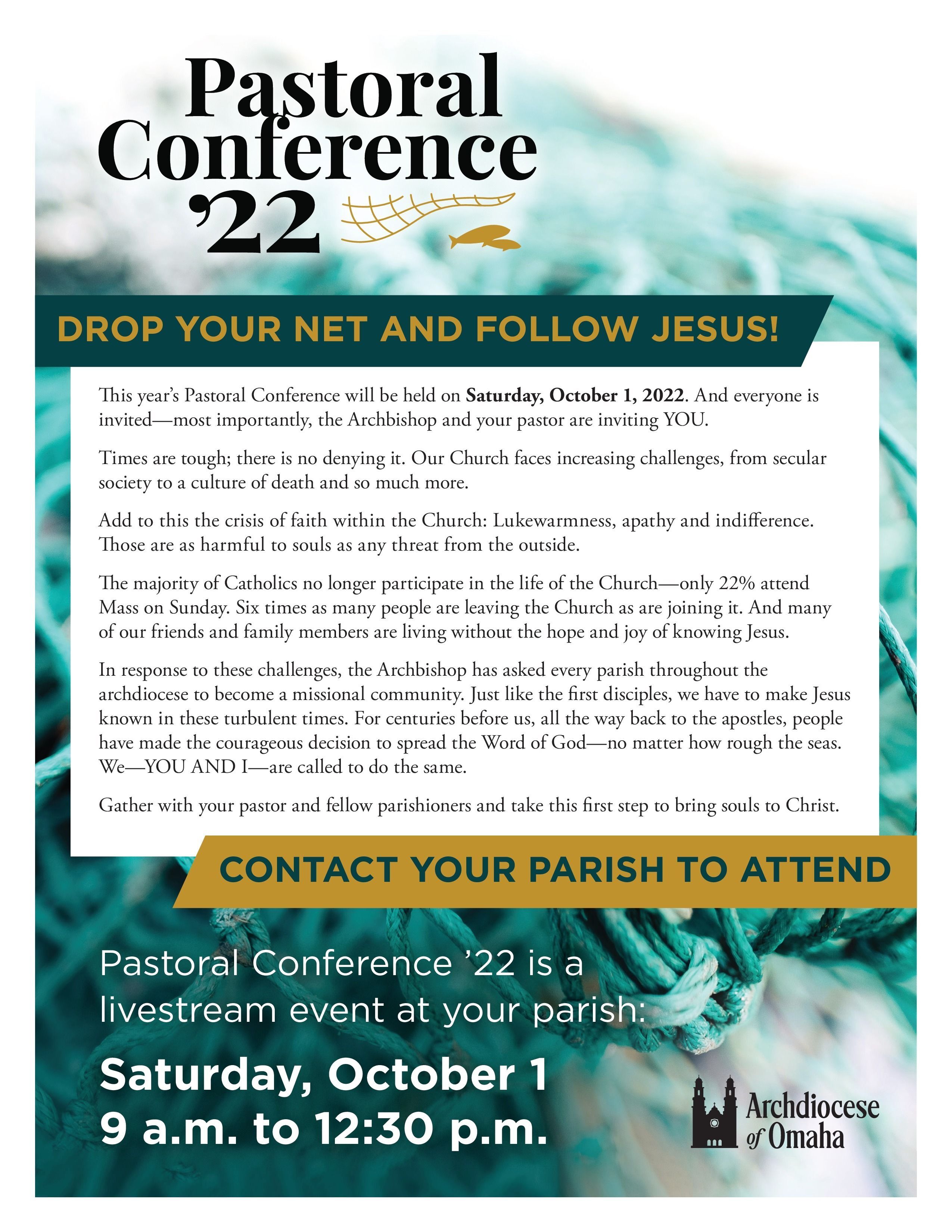 This year's Pastoral Conference will be held on Saturday, October 1, 2022 in Elkhorn. And everyone is invited to attend in person—most importantly, the Archbishop and Fr. Salanitro, are personally inviting YOU.
Times are tough; there is no denying it. Our Church faces increasing challenges, from secular society to a culture of death and so much more. Add to this the crisis of faith within the Church: Lukewarmness, apathy and indifference. Those are as harmful to souls as any threat from the outside.
The Rectory has registration forms that can be emailed to you or you can register online at the Archdiocese website at the link below.
The majority of Catholics no longer participate in the life of the Church—only 22% attend Mass on Sunday. Six times as many people are leaving the Church as are joining it. And many of our friends and family members are living without the hope and joy of knowing Jesus.
In response to these challenges, the Archbishop has asked every parish throughout the archdiocese to become a missional community. Just like the first disciples, we have to make Jesus known in these turbulent times. For centuries before us, all the way back to the apostles, people have made the courageous decision to spread the Word of God—no matter how rough the seas. We—YOU AND I—are called to do the same.