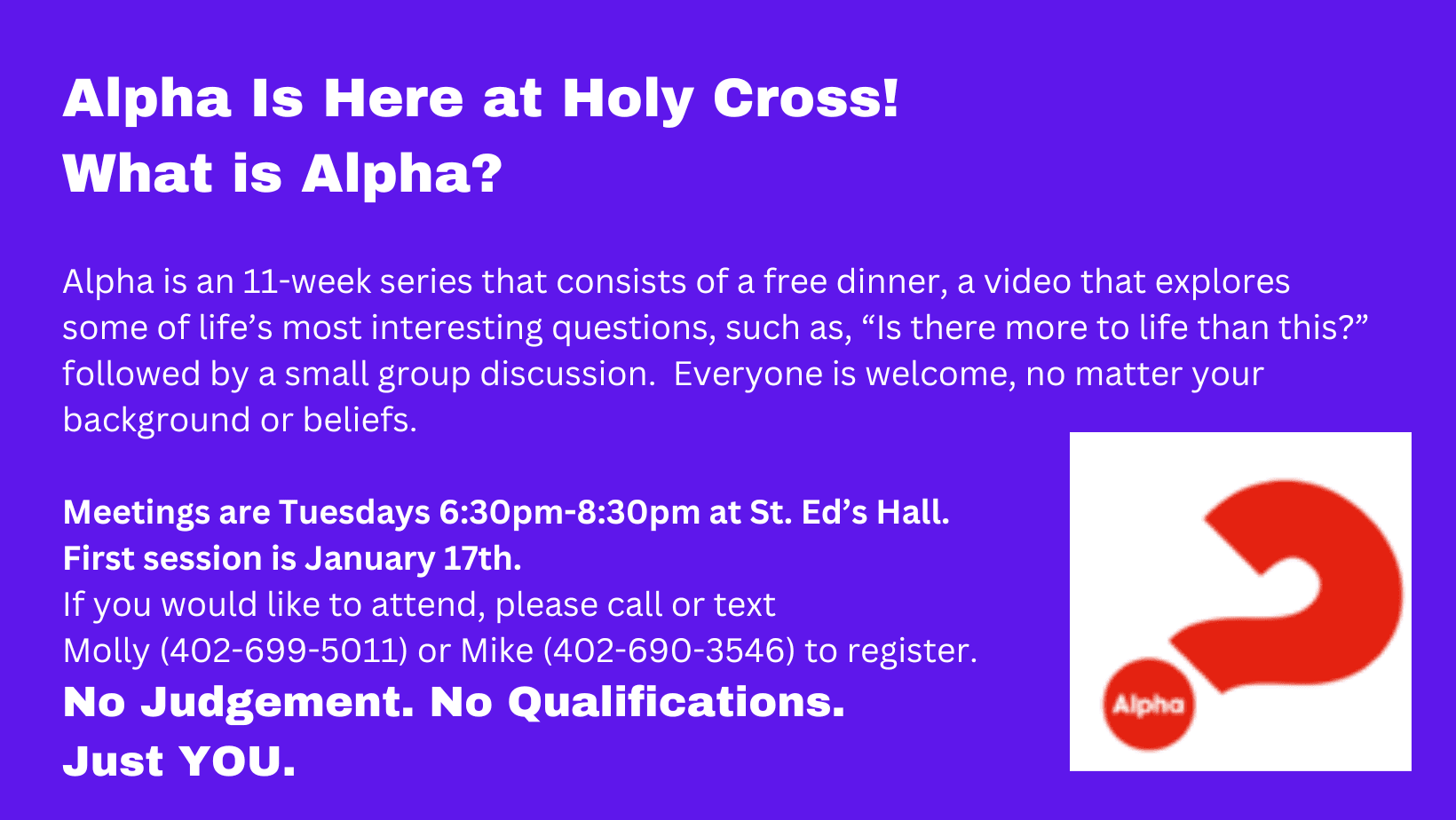 What is Alpha?
Alpha is an 11-week series that consists of a free dinner, a video that explores
some of life's most interesting questions, such as, "Is there more to life than this?"
followed by a small group discussion. Everyone is welcome, no matter your background or beliefs.
Meetings are Tuesdays 6:30pm-8:30pm at St. Ed's Hall.
First session is January 17th.
If you would like to attend, please call or text
Molly (402-699-5011) or Mike (402-690-3546) to register.
No Judgement. No Qualifications.
Just YOU.