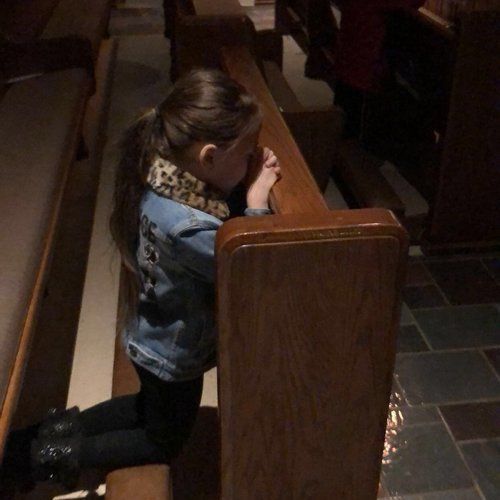 Join us for an exciting year
At Holy Cross, we want to walk with our families, stir desire to discuss faith in our home and grow with each other as the Holy Cross Family of Faith. The question to answer is: How can we best support you on this journey?
"A Family of Faith"
Weeks 1 & 3 A Family of Faith will be presented to both parents and children grades K-7, with month to month outlines for all family lessons
Weeks 2 & 4 grade level material for children only, with 8th grade preparing for Confirmation each week.
All parish families in public, Catholic/private, or home school are invited to this program. 
Cost is 80 per family, with $70 for each additional child and a MAX at $290.
Our first day of class is September 2, 6 – 7:30pm.
We are planning to follow the same guidelines as Holy Cross school when it comes to the use of their building.
Information on how to be a part of A Family of Faith
"We love Wednesday nights! Our class this year washed each others feet and was able to wear a crown of thorns.

— 4th Grade Student