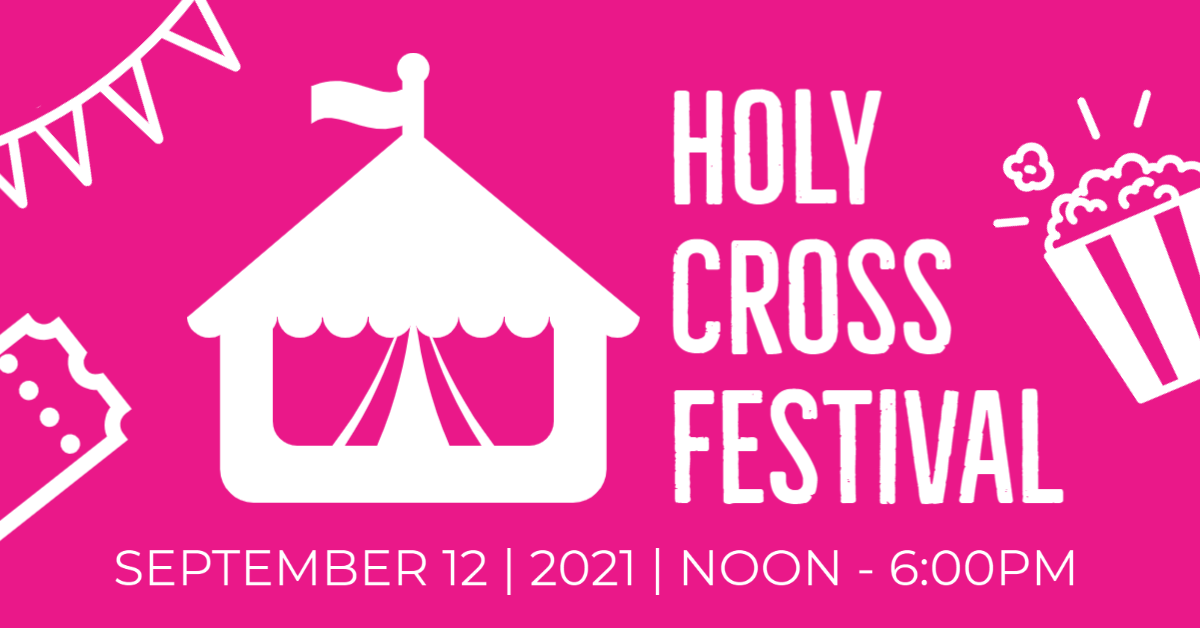 HOLY CROSS 2021 FESTIVAL
After the festival in 2020 was cancelled, we are EXCITED to announce that plans are underway
for our 2021 Parish Family Festival!!
GAMES & RIDES!!
DELICIOUS FOOD!!
MEAT WHEEL, PLANT, GROCERY, as well as the CRAFT & BAKE SALE BOOTHS!!
INTERESTED IN HELPING?
We appreciate everyone who has already said YES to our calls to chair the different booths.
However, we can always use more VOLUNTEEERS!
PLANT BOOTH SUPPLIES NEEDED:
We can always use help with plants, plant cuttings to root and pots to plant them in.
Call Michele Shearer 402-968-0002 with questions or if you have plants and pots to be picked up.
OR porch drop off at 4407 William Street.
FESTIVAL 2021 CHAIRS:
Mike and Ann Downey scrooge93@cox.net
Jay & Gail Kotulak jay-gail@cox.net
Lisa Herren jlherren@cox.net
or the rectory at 402-553-7500
PS:  If you are interested in chairing in 2022 and would like to shadow this year,
please contact Gail Kotulak at 402-740-0457.
Thank you for your SUPPORT!!