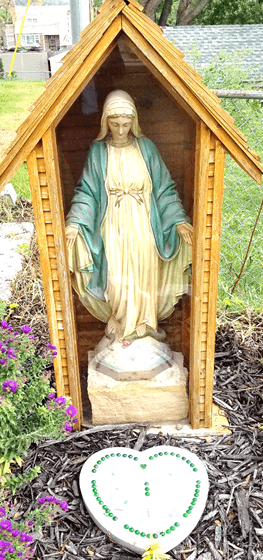 Come Pray At The Mary Shrine!
SATURDAY MORNINGS IN MAY
Come Pray at 9:00am at the Mary Shrine! 
Saturday mornings in May, the month of Mary. 
May 27th will be lead by the Knights of Columbus.
The Shrine is on the East side of our Church.
In case of inclement weather, we will pray inside!