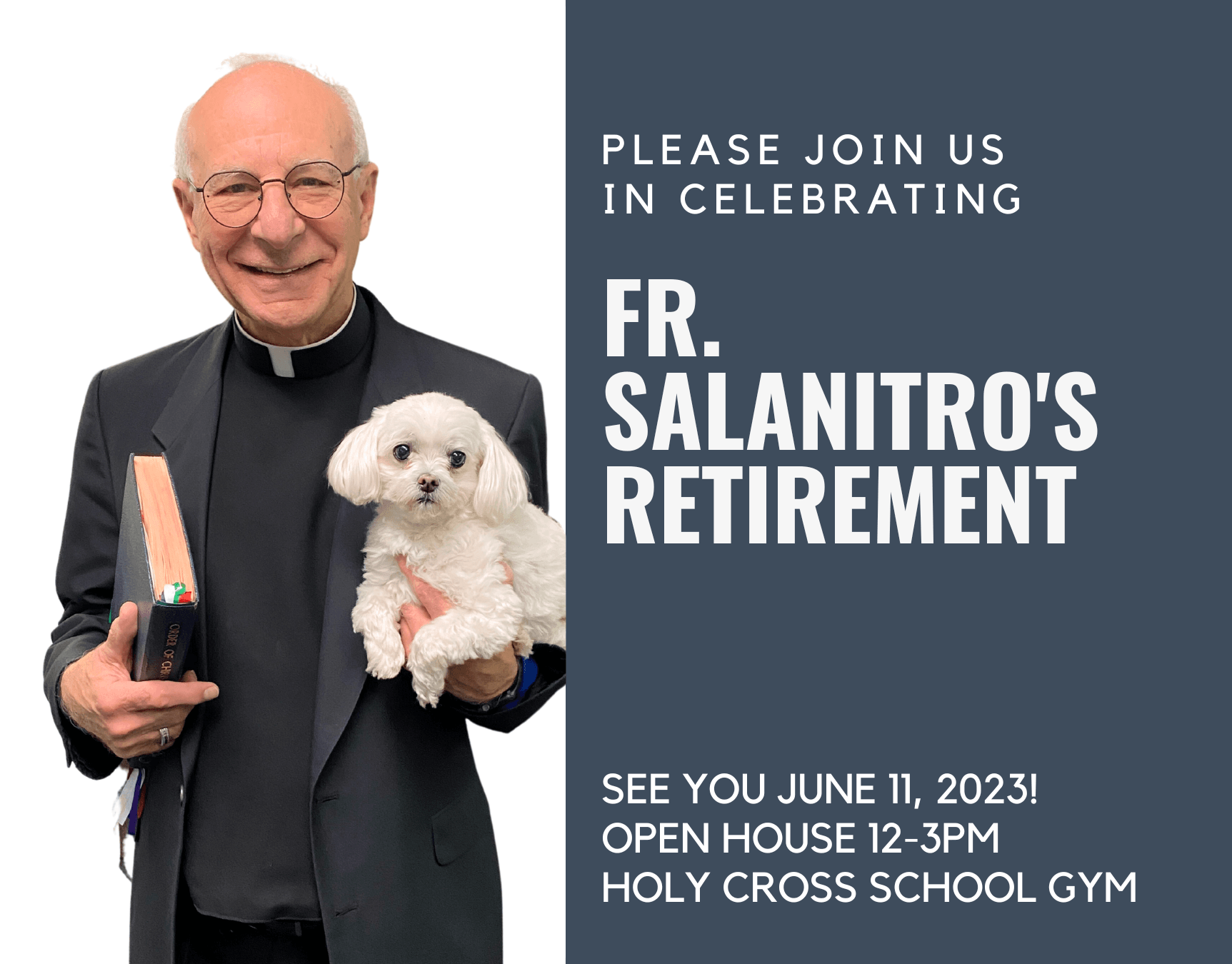 What an incredible afternoon! Thank you for coming out this past Sunday and wishing Fr Salanitro well in his retirement! Your response was overwhelming and such a wonderful testament to our Holy Cross community! He had a great time and even had his cousin from California fly in and surprise him!
Fr Carl Salanitro has been an Active Priest in the Archdiocese of Omaha for 53 years!
1970-73 Holy Cross
1973-76 St Richard's
1976-81 St Robert's
1981-87 Sacred heart (Wynot,NE) and Sts Philips and James (St James, NE)
1987-94 St Frances Cabrini
1994-2004 Mary Our Queen
2004-2023 Holy Cross
A Letter From Fr. Salanitro,
As I retire from Holy Cross Parish as Pastor, I am deeply grateful for the privilege to have served you. Your support and prayers are the reason I kept staying on as Pastor, far beyond my assigned time. I think I could have done some things better but, as Scripture says, "God chooses the imperfect to reveal his glory." Thanks so much for the fun retirement party and all the cards and gifts.  I will be staying at the rectory for awhile as I adjust to this new life of retirement.
I wish Fr. Vitalis God's blessings as he takes on the position as Pastor of Holy Cross. He has my total confidence in caring for all of you as we all follow Christ in our lives. ~ Fr Carl Salanitro
Fr Salanitro's Retirement Party