Vintage School Desk Sale and Free Donuts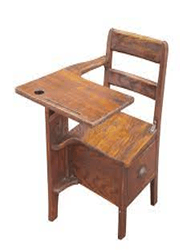 DUNK A DONUT AND GRAB A DESK!
After all masses on Sunday November 21st.
Give your grandkids a desk and share stories about the "good ole days",
maybe even explain what an inkwell is!
Great Christmas gift! $20each
Two desk limit per person please.